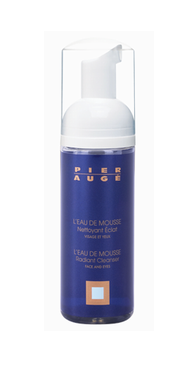 Pier Auge Foam Cleanser
A smooth, light cleansing foam for fresh, revitalized skin.
Derived from Borage Oil, Pier Auge Radiant Cleansing Foam is designed to effectively clean, while moisturizing the skin, soothing discomfort and limiting irritation for maximum comfort.
A bio-mimetic moisturizer containing Pro-vitamin B5, works to nourish and condition even after it has been rinsed off.
Size : 150 ml, 5 ounce