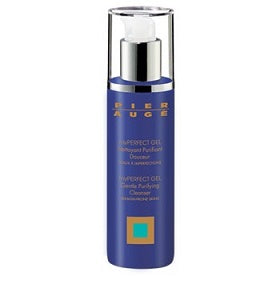 Pier Auge My Perfect Gel
Gentle cleanser my PERFECT GEL cleanses the oily skin Sebum excess and impurities are removed; the skin is soft and fresh.
Main Ingredients: Apple extracts, Burdock, natural ingredients that gently cleanse and purify the skin
Results: Pores look smaller, deep cleansing, shine and oil is reduced, leaving the skin perfectly cleansed. 
Directions:  Apply morning and evening to a moistened face. Emulsify with fingertips before rinsing off with lukewarm water. Dry before applying the usual skincare treatment.
Size: 6.4 ounce