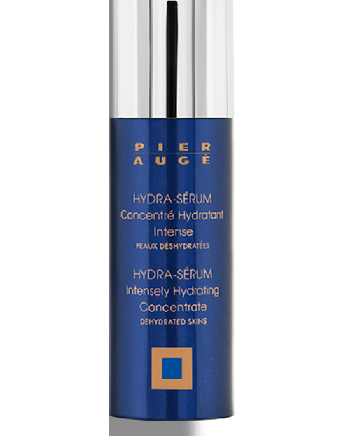 Pier Auge Intensive Hydrating Concentrate
A true oasis of freshness with an ultra-melting gel texture, HYDRA-SÉRUM rehydrates and deeply quenches all skin types, even the thirsty ones.
Combined action of Hyaluronic Acid, a natural ingredient which helps to hydrate and plump up the skin.  Watercress Extract intensely moisturizes and keeps water into skin cells, a powerful duo for an optimum and continuous hydration.
The skin is instantly moisturized, replenished,  and revitalized
Size 30 ml, 1 ounce