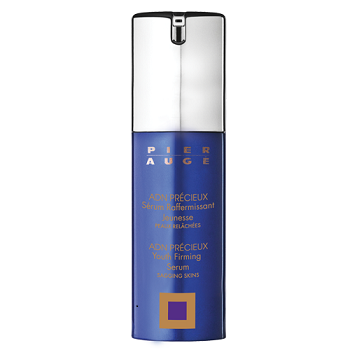 Pier AugeTime Control, Intensive Firming Serum ADN
Day after day, skin becomes more toned, smoother and firmer
SAGGING SKIN
Helping the skin to combat the signs of time and in so doing preserving its youthfulness.
Malachite, Rodochrosite and Smithsonite are the three semi-precious minerals that have been specifically selected for their exceptional essential trace elements of Copper, Manganese and Zinc, the ultimate as far as firming, restructuring and repairing properties are concerned. 
Nourishing and oxygenating proteins and vitamin-rich plant oils, they enable this invaluable serum, an absolute star for all skin types, even the most sensitive, to help combat sagging skin, especially around the contours of the face and the neck that often lack definition.
Used as a treatment morning and evening, it visibly rejuvenates the the skin. Day after day, your skin tone improves and becomes smoother and firmer.
Exclusive to Pier Augé: this Serum can be used alone as a beauty cream.
Size: 30 ml, 1 ounce.