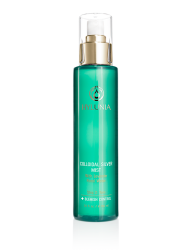 Hylunia Colloidial Silver Lavender Floral Water
Best Selling Product, Lavender Floral Water with Colloidial Silver, soothing properties of lavender, helps to keep skin soft and reduce irritation, for all skin types.
Ingredients: Colloidal Silver, Lavandula Angustifolia Flower Water.
Directions: Mist all over face and neck after daily cleansing, or mist as needed to hydrate and revive skin during the day.
Size: 178 ml, 6 ounce.
Please note that our Hylunia Line is for sale in Canada only