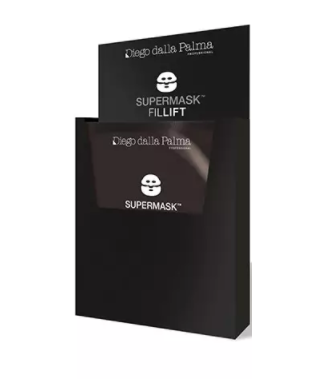 Diego Dalla Palma FiLLift Mask Super Plumping Lifting (8 Masks)
This thick and compact mask, featuring the Cream Coating innovative technology, comes on a flexible support film that wraps perfectly around the skin and boosts the penetration of its plumping active ingredients.

Collalift strengthens the anchoring structures of the various layers of the skin, for a modelling and redefining effect on the facial volumes. Enriched with botox-like active ingredients with a relaxing effect on mimic and expression wrinkles.

Your skin will look firmer, thicker and more toned within minutes, delivering lightness to your features. Wrinkles, even the deepest ones, look smoothed out and less visible.

ACTIVE INGREDIENTS: Collalift®18, Amplified BTX hexapeptide-1, shea butter, avocado oil.