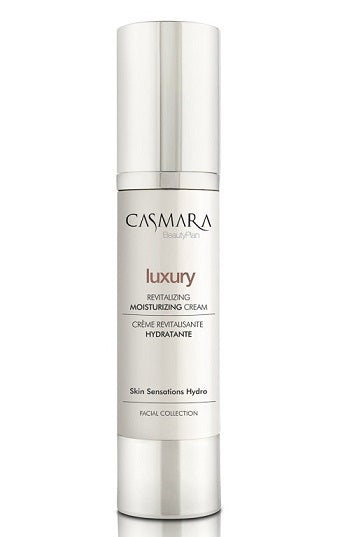 Casmara Revitalizing Moisturizing Cream, Dry Mature skin
Revitalizing moisturizing Cream, nice texture and light with minerals, proteins, vitamins, trace elements, hydrating and skin coverings  Helps restore the youth and vitality of your skin.
Radiant, luminous and revitalized face suitable for mature skin, especially those that need luminosity and an immediate boost in vitality.
 
Main Ingredients
Retinyl Palmitate (Vitamin A): stimulates the formation of new cells.
Vitamin C: improves the general skin condition.
Vitamin E: counteracts the damage caused by radiation and pollution. Key Ingredients: Vitamins Skin
Type Suitability: All Skin Types especially dry skin and mature skin.
Application:  Cleanse and tone your skin, apply a small amount all over face and massage lightly.
Size 50 ml 1.7 ounce