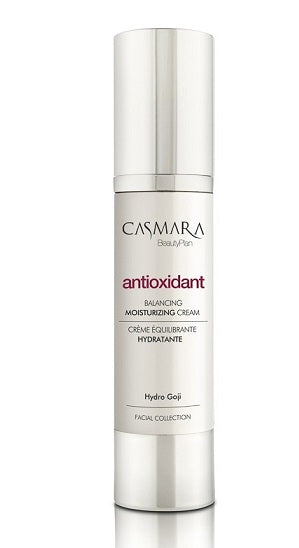 Casmara Anti-Oxidant Balancing Moisturizing Cream, EcoCert Organic Skincare
Moisturizing cream with a strong anti-oxidant effect, with Goji Fruit Extract. Tibetan Secret to beautiful skin, with a combination of natural extracts, Ecocert Certificate that prevents the signs of aging. 
Results: Intensive and long lasting moisturization, Balances and protects your skin.
Suitable for preventing the signs of aging.
Directions:  After cleansing apply a small amount of the cream to face and neck,  for best results use with the serum.
Size 50 ml, 1.7 ounce.