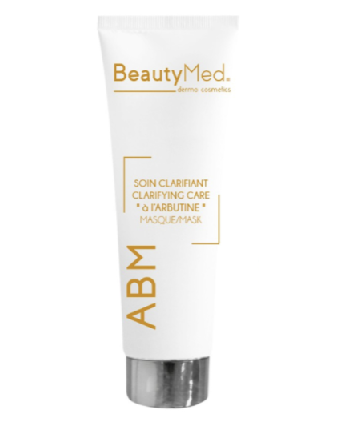 BeautyMed Arbutin Facial Mask
Evens the skin, minimizes pigmentation.  Minimizes pigmentation spots, hydrates the skin.
Main Ingredients:
Arbutin is a natural extract from the Bearberry plant. Blocks melanin, lightens, the skin.

Macadamia oil, moisturizes    

Hyaluronic acid, moisture levels in the skin   

Bisabolol Soothing ingredient                                                                                                                                                                                                                       

  Directions:  Apply to face and neck, leave on 10 to 15 minutes, rinse well with warm water.  Use one to two times  per week. 
Size 75 ml